Sleek, streamlined and all the rage, modern and contemporary homes have been peppering the Dallas landscape in new builds and restorations alike.
Though a broad category in architectural design, experts agree that modern and contemporary homes evoke a light and airy atmosphere, thanks to open floor plans and floor-to-ceiling windows streaming in an abundance of natural light.
Modern and contemporary homes favor little ornamentation, opting for blunter edges and sometimes colder interiors to juxtapose effortlessly with the plush velvets and natural fibers of the furniture.
We've chosen 10 homes that embrace the modern and contemporary aesthetic to its core.
2525 N. Pearl Street #1401 | Ritz-Carlton | $2,295,000
4435 Nashwood Lane | Preston Hollow | $1,899,000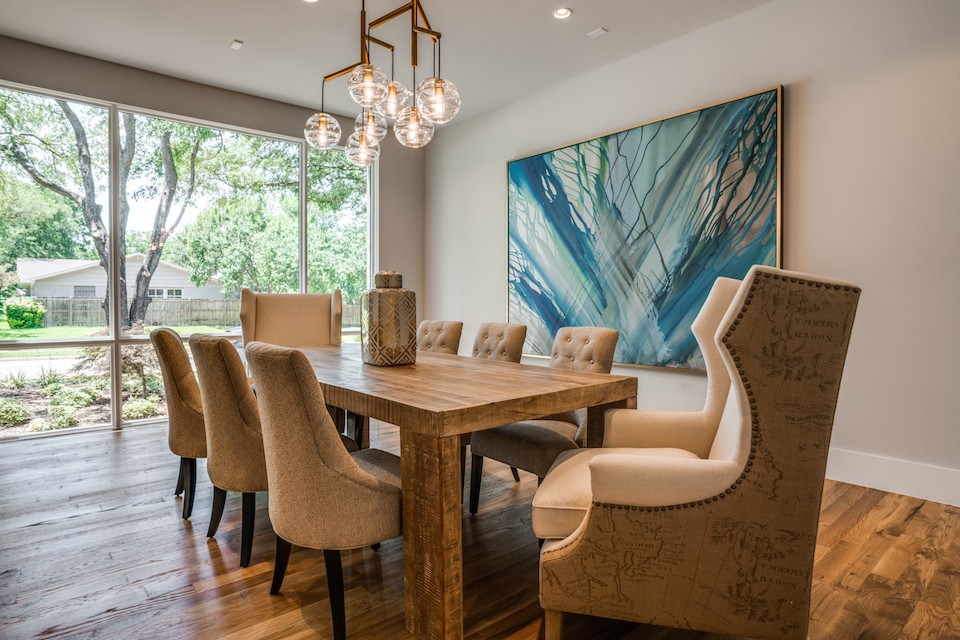 10662 Les Jardins Drive | Northwest Dallas | $1,799,000
4300 Lomo Alto Drive #5 | Highland Park | $1,545,000
11339 Royalshire Drive | North Dallas | $1,425,000
2555 N. Pearl Street #1504 | Ritz-Carlton | $1,100,000
3111 Welborn Street #1402 | Oak Lawn | $725,000
1505 N. Haskell Avenue #2 | Old East Dallas | $425,000
3131 Catamore Lane | Northwest Dallas | $367,000
Read more on our blog:
Metrotex Event Showcases Industry Leaders
Holidays Commence at D.E.C. on Dragon