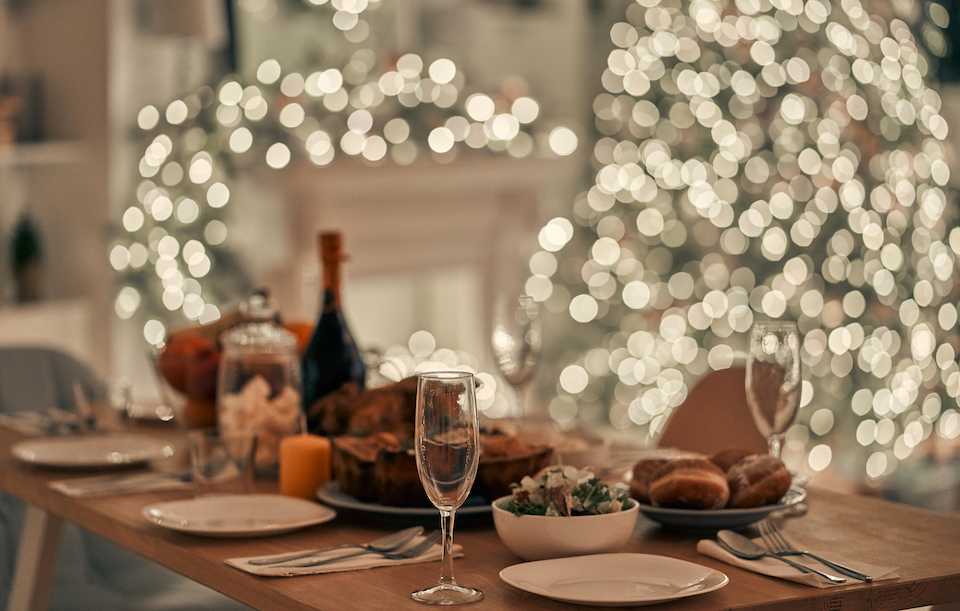 Whether a catered dinner or a cocktail party, hosting elegant holiday gatherings should be more fun than stressful. Here are a few tips for putting together a delightful party to celebrate winter holidays with family and friends.
Make a list
From guests to groceries, write down all the details and preparations for the party, including the type of event. This will help you stay organized and ease the stress of last-minute loose ends.
Menu prep
Create a holiday menu (think easy-prep recipes) and cook ahead of time. Less time in the kitchen means more time mingling with guests. For catering, ensure orders are placed and confirmed well in advance.
Sips for all
Set up a self-serve beverage station complete with sodas, garnishes, infused liquors, recipes and nonalcoholic options for guests to help themselves.
Deck the halls
Decide on decorations — less is more in the name of serving space — like small accents, festive florals, bowls of ribbons or seasonal ornaments and a string or two of twinkle lights for good measure.
Play some tunes, open your home and enjoy good company!