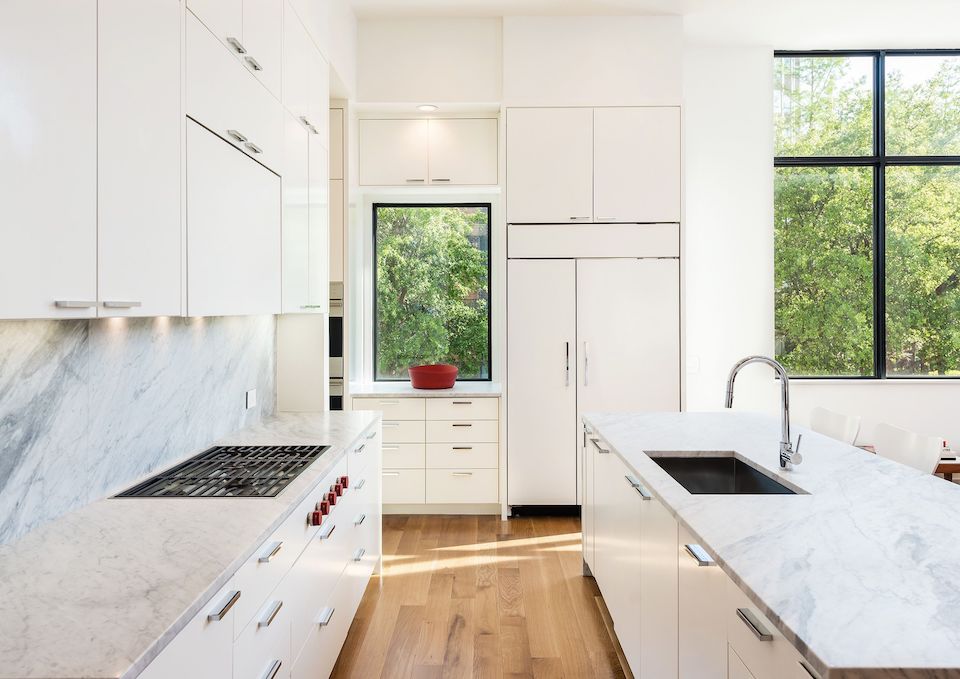 4300 Lomo Alto Drive #4 | Highland Park
Some amenities that homebuyers once considered "nice-to-have" are moving into the "must-have" category. Below are three that experts say have grown in demand among home shoppers:
Smart Homes
More and more homes can be controlled via smart phone or tablet. Appliances and home systems can be turned on, off, or programmed via mobile devices. Some smart refrigerators have built-in apps that can create grocery shopping lists and smart ovens can be remotely controlled to start dinner or check on the status of what's cooking.
Stainless-Steel Alternatives
Stainless-steel appliances have long dominated but some homebuyers are seeking alternatives. White ice and slate are increasingly growing as options to stainless-steel. Slate is being touted as an easy choice to blend in with other black, white or stainless-steel finishes. It can resist fingerprints and washes easily, too.
Energy Efficiency
Many homebuyers place a premium on finding a home with energy-efficient, cost-effective appliances. Energy Star-qualified appliances use 10 to 50 percent less energy than their older counterparts. Also gaining popularity are smarter appliances, including dishwashers with sensors that can determine the appropriate cycle length and water temperature and washers that can extract more water from laundry during the spin cycle so the dryer has less drying to do.