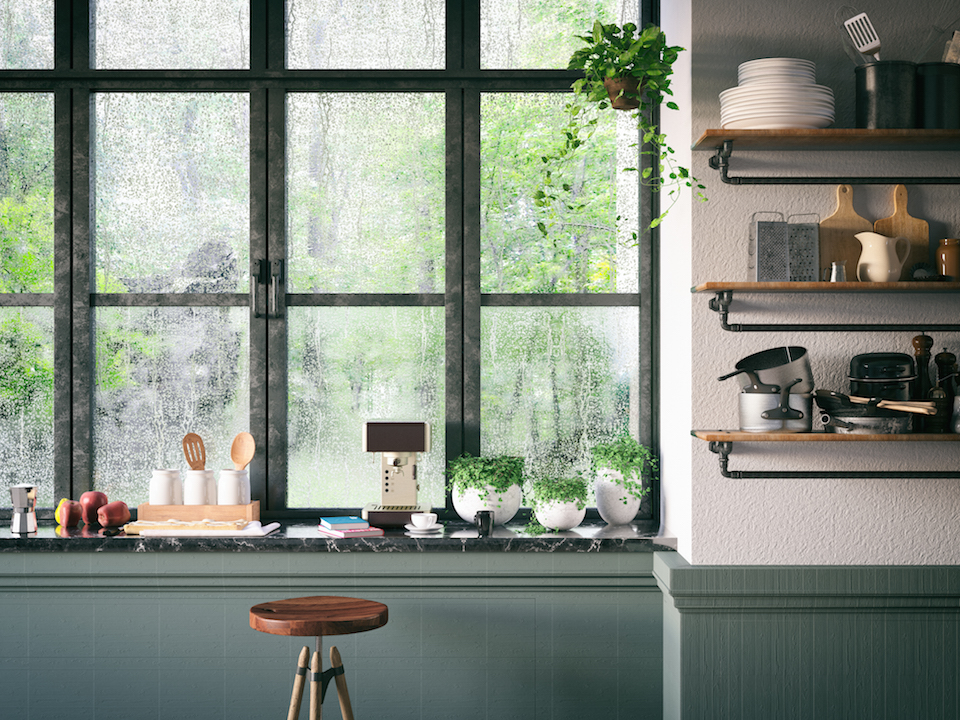 When the weather is gloomy, it presents the perfect day to stay inside. Here are eight ways to combat boredom and make the most of your rainy day at home.
1. Must-See Movies
Cross movies off your "must-see" list on a rainy day. Bonus points if you make some popcorn!
2. Make a Fort
Move some furniture and get creative draping sheets and blankets in a room to create a cozy fort in the comfort of your own home. Add some pillows and snuggly blankets on the inside and you have the perfect place to hide away from a rainy day.
3. Cook or Bake
Try out a new recipe like cookies or cupcakes, or make a yummy soup or stew. Your home will be filled with aromas of whatever you create!
4. Cool Crafts
If you know the upcoming weather forecast is less than ideal, prepare in advance by getting materials together for the craft you've been dying to try.

5. Play Some Games
Pull out some of your favorite board or card games to keep the whole family entertained. Or, play hide-and-seek or create a scavenger hunt for some old-fashioned fun.

6. Spa Day
Give yourself an ultimate spa day and feel refreshed even if it's gloomy outside. Light some candles and take a bath, put on a facemask, and paint your nails. Massage some lotion onto your feet and slip on fuzzy socks until all the moisture is absorbed.

7. Organize Your Life
Get ahead on a slow day by tackling some of those to-dos piling up. From organizing your closet or family recipes to finally putting those old photos in an album, there are plenty of tasks that are perfect when it's raining outside.
8. Read a Book
With life's daily commitments, it can be difficult to make progress on your latest book. Take advantage of a less-than-sunny day and finish that book you've had on your nightstand for ages!