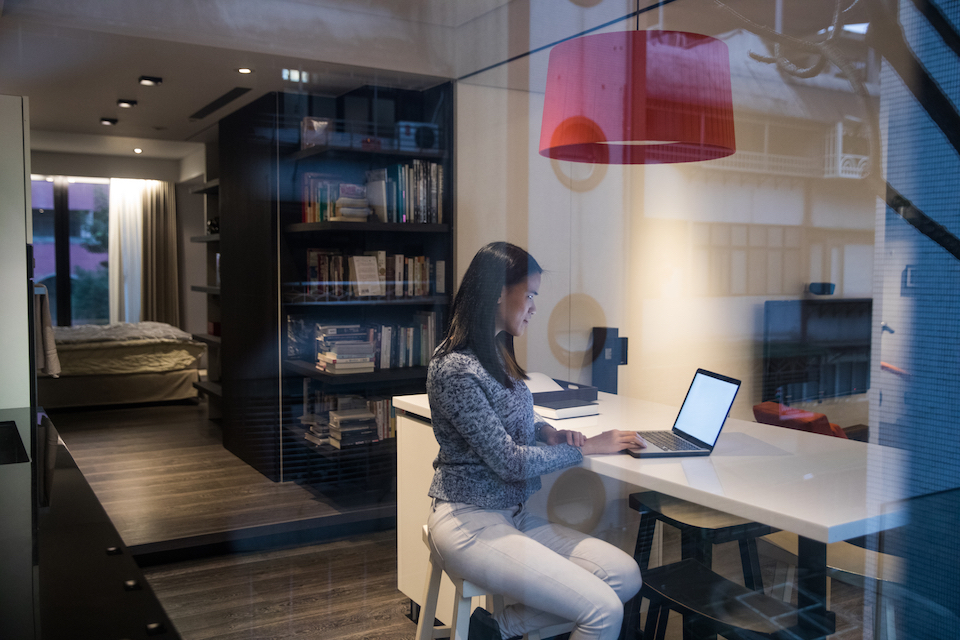 The safety and well-being of our clients, employees, and agents are always our top priority. Per the Shelter-In-Place Amended Order issued by Judge Jenkins that covers the period of March 23 through April 3 for Dallas County, our agents and employees will be required to work remotely. Our goal is to meet the needs of our clients while doing our part to take proactive measures to help keep all of you safe.
We plan to be fully operational through a remote work plan designed to ensure that our sales team and clients are supported. We will also continue to monitor and adhere to the guidelines set forth by our health agencies, real estate associations, and local authorities, including all applicable "Shelter-In-Place" orders.
Can the Ebby Halliday Companies perform their services remotely?
* Yes, we have been preparing for this for the past several weeks and our company has executed its remote-work plan. All accounting, human resources, marketing, and other critical functions will continue. We ask for your patience as some processes may take a bit more time due to the logistics of working remotely.
* In addition, our Core Services partners Prosperity Mortgage, Texas Premier Title, HSTX Title, and Home Team Insurance remain fully operational. These companies are classified as Essential Businesses within the Financial Sector and therefore may continue to operate as normal through the period the Order is in effect.
What does this mean for my current listing?
* Your listings will continue to display 24/7 across all our websites (ebby.com/daveperrymiller.com/williamstrew.com). Prospective buyers can still view all information about your property and connect with your listing agent directly through the website and over the phone to request additional information.
* Together, with our Core Services departments, we have streamlined the process for you, allowing:
– All contracts to be executed electronically;
– Complete online and over the phone loan application and approval process;
– Online Insurance review and coverage; and
– The enhanced closing process between our mortgage and title partners, allow more documents to be signed online, and the rest can be signed in our title offices or via a mobile notary closer from your home or place of convenience.
* During the term of the Shelter-In-Place Order, it is unlikely that your listing can be physically shown or have an open house. Your agent will continue to promote your home through our websites, social media channels and via video. Recent information released by Google indicated home searching inquiries were at an all-time high, therefore it may be favorable to continue the online exposure of your listing until such time as physical showings are again permitted. If you determine it is in your best interest to temporarily withdraw your listing, your listing agent can work the details with you.
What does this mean for my current home search?
* All listings across North Texas will continue to appear on the websites of the Ebby Halliday Companies, and through our websites, you can connect directly with an agent to learn more about a listing, a neighborhood or community. At a time when physically viewing properties may be limited, this is an excellent way to continue to monitor the market.
* Agents may also be able to cooperate with one another to obtain additional video information regarding a property if the property does not already have an existing video tour.
* In the event you choose to write an offer on a property, you can:
– Sign all contracts and forms electronically;
– Complete online and over the phone loan application and approval process;
– Complete your Insurance review and obtain coverage; and
– Shorten the closing process by partnering with our mortgage and title partners, allowing more documents to be signed online, and the rest can be signed in our title offices or via a mobile notary closer from your home or place of convenience.
What if I have a pending contract?
* Our Core Services partners remain open and operating. Your lending, title and insurance needs will be fully met and your agent can continue to guide you through the process.
* Mobile Closings offer you the opportunity to sign necessary documents from your home or other convenient location. In addition, you will still be able to close in our title offices.
* Our title companies are working with the County Recorder offices to ensure that the recording of your transaction can still take place during the period of the Shelter-In-Place order.
* We are working to clarify with the County if moving companies and other ancillary services connected to closing a real estate transaction are exempted from the Amended Order. As soon as we have additional information we will immediately notify your agent.
* In the event a party cannot close due to the circumstances presented by the COVID-19 crisis or the Amended Order, your agents have access to the appropriate forms to extend the closing if agreed to by all parties.
What about the delivery of my earnest money or option fees?
* Your agent has instructions on the available alternatives for handling both the earnest money and option fee in an electronic manner.
What else do I need to be aware of?
* Do not click on any suspicious links or messages purporting to help you in this crisis from sources that you do not know. Hackers are already attempting to exploit this crisis to take advantage of the public.
Stay healthy and be well!