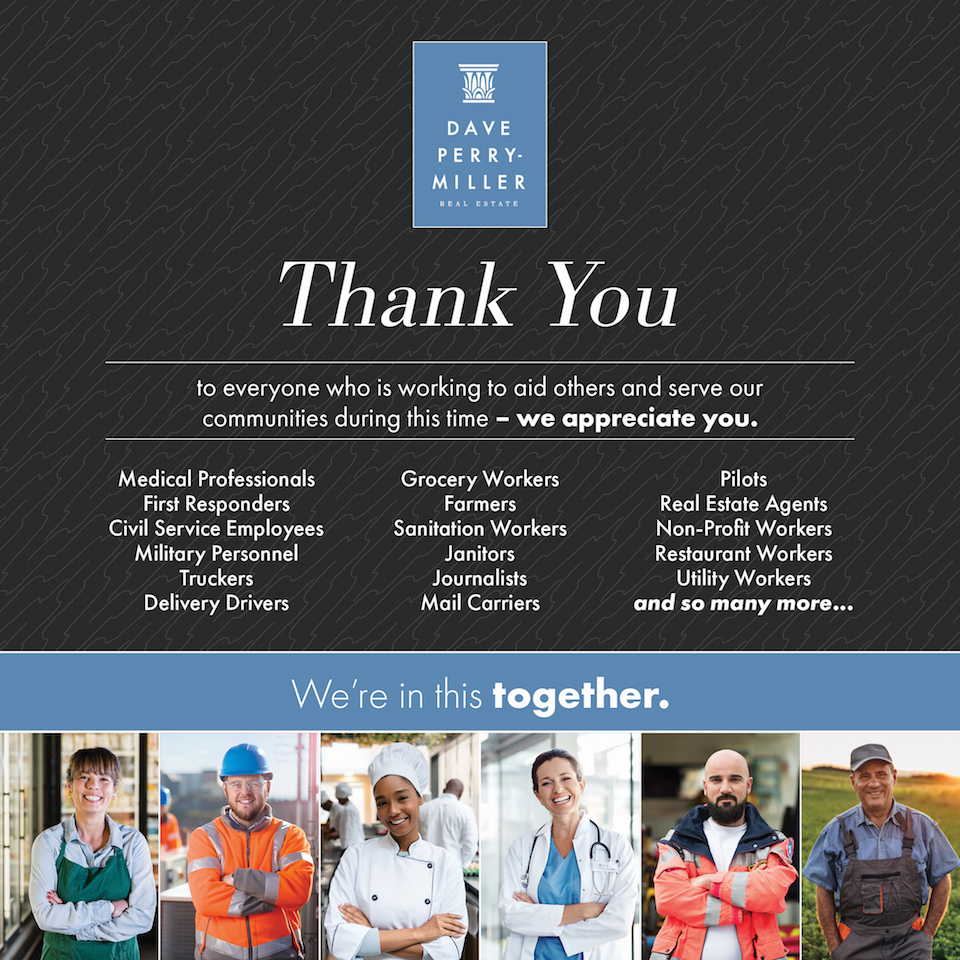 All of us at the Ebby Halliday Companies would like to express our heartfelt gratitude to those who are working on the front lines of the COVID-19 pandemic – in North Texas and across the world. We are forever indebted to everyone who is working tirelessly during this unprecedented situation.
Thank you to health care workers, police officers, firefighters, grocery store workers, delivery drivers and countless other individuals who continue to work so bravely during this time. Your daily sacrifices allow us to have a well-functioning society and bring us hope for a brighter future.
Thank you to those in leadership positions, including the many individuals who are working day and night to do everything you can to help us through this time of crisis. As we are aware, the worst may be yet to come, so we are appreciative of your leadership in the days ahead.
Thank you to teachers, who almost overnight became online educators. And thank you to parents, many of whom are now are not only coordinating children's education but also working from home for the first time.
Thank you to our neighbors, friends and family members – and our many valued clients who entrust us with your real estate needs. The worst of times has the potential to bring out the best in us – and across North Texas and around the world, we have witnessed neighbors helping neighbors, and those who have extra reaching out to those who do not have enough.
The Ebby Halliday Companies are rooted in North Texas and it has been our honor to serve this great region for 75 years. We have seen the good times and the bad times. We believe strongly that we will reach the other side of the COVID-19 pandemic a stronger and more compassionate region. Be safe, put your own and your family's health as your first priority, and continue to help our neighbors and communities. We are in this together.