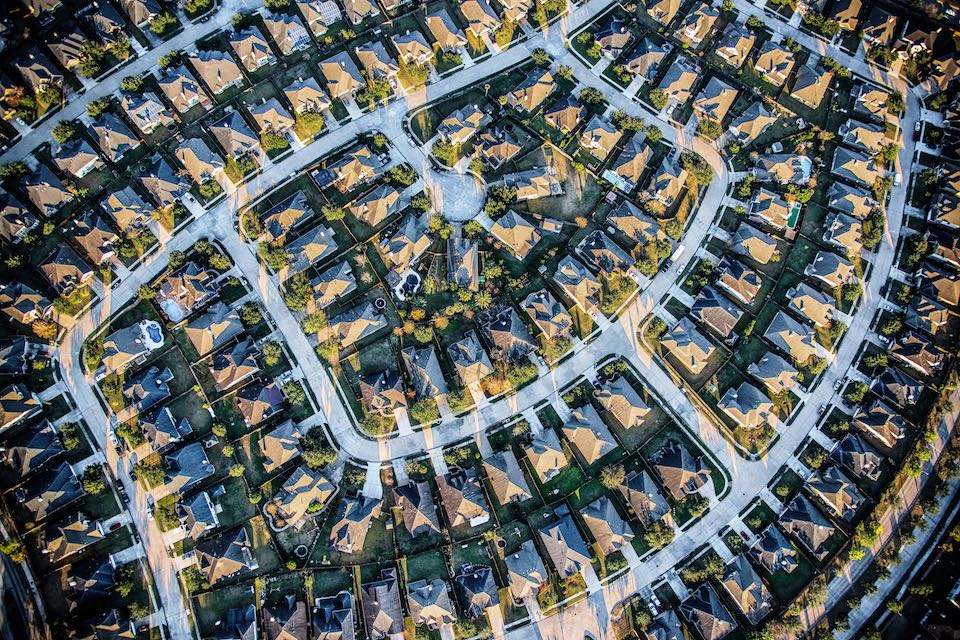 Texas' largest markets, including Dallas-Fort Worth, are among the U.S. metros least likely to experience a major housing shakeout from the COVID-19 pandemic, according to new research reported here by Dallas Morning News real estate reporter Steve Brown.
The research, by analysts at Attom Data Solutions, found housing markets that will be most negatively affected by COVID-19 and the resulting economic challenges are mostly in the Northeast and Florida.
Researchers looked at almost 500 home markets around the country and rated them based on foreclosures, homeowner equity, wages and other factors.
"It's too early to tell how much effect the coronavirus fallout will have on different housing markets around the country," said Attom Data's Todd Teta. "But the impact is likely to be significant from region to region and county to county. What we've done is spotlight areas that appear to be more or less at risk based on several important factors.
"From that analysis, it looks like the Northeast is more at risk than other areas," Teta said. "As we head into the spring homebuying season, the next few months will reveal how severe the impact will be."
Attom Data estimates the major housing markets most at risk from the virus include four in New Jersey and the New York area, three in Connecticut and 10 from Florida. Only one was in California, and none were located in other West Coast states.
"Texas has 10 of the 50 least vulnerable counties from among the 483 included in the report, followed by Wisconsin with seven and Colorado with five," according to Attom Data. "The 10 counties in Texas include three in the Dallas-Fort Worth metro (Dallas, Collin and Tarrant counties).
Click here to read the full article by Steve Brown of The Dallas Morning News.
How Housing Markets Fare with COVID-19
Major U.S. Counties Ranked from Worst to Best out of 483 Metros
Worst
8. Ocean, N.J.
9. Essex, N.J.
10. Prince George, Md.
11. Broward, Fla.
12. Bergen, N.J.
13. Cook, Ill.
14. New Haven, Conn.
15. Polk, Fla.
Best
479. Harris, Texas
477. Dallas, Texas
468. Denver, Co.
463. King, Wash.
457. Travis, Texas
449. Tarrant, Texas
441. Santa Clara, Calif.
439. Collin, Texas
Source: Attom Data Solutions